In an emergency scenario, an eyewash station can save your sight – if it's properly used. Such accidents are fortunately very rare, but it's paramount that you and your colleagues are prepared should the worst happen. Read on to find out how to use an emergency eyewash unit the right way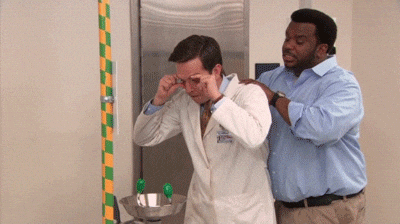 You may also like: 9 Best Portable Evaporative Coolers (Comparison & Reviews)
Don't delay
The second a hazardous material enters your eyes, you should make your way to an eyewash station. These should be located no more than a ten-second walk away from any hazard. All safety equipment should also be clearly signposted. Make sure you know the location of relevant safety fixtures before handling any hazardous substances.
Don't hesitate, even if it's only a minor spill – the longer a hazardous substance is in contact with the eye, the more damage it does. Even small amounts of contamination can cause serious injury and even permanent loss of vision.
Activate the unit
Push the activation lever on the eyewash station. The lever will be clearly marked and operable with a single easy motion. All staff should already have been shown how eyewash stations are activated. When the lever has been pushed, the dust covers will pop open and each of the two eyewash nozzles will begin discharging water.
Flush out your eyes
You may also like: 7 Best Portable Hot Tubs (Comparison & Reviews)
Once activated, the eyewash station will continue to discharge water for a minimum of 15 minutes, meaning that it can be operated hands-free.
Using your fingers to keep your eyelids open, lower your eyes into the stream of water issuing from the nozzles. Roll your eyes gently up and down and from side to side, ensuring that the water reaches as much of the eyeballs as possible.
Contact lenses
If you wear contacts, gently remove them once you have begun the flushing process. While failing to remove contact lenses can prevent the eyewash from properly irrigating the eyes, it is important not to delay flushing in order to take them out. Only do this once flushing has begun.
Keep on flushing
Continue to use the eyewash station in this manner for a full 15 minutes, and no less. This is the minimum amount of time that it takes to sufficiently clear the eyes of harmful chemicals. If you remove your eyes from the stream before this time has elapsed, you run the risk of permanent injury.
After flushing
When the 15 minute flushing period is over, seek medical assistance immediately. Have a colleague drive you to the accident and emergency department of your local hospital. Do not be tempted to drive yourself, as your vision may be impaired.
You may also like: 9 Best Compact Binoculars (Comparison & Reviews)
Watch also this short video demonstration of the correct way to use an eyewash station: