Despite some fears and prejudices, the installation of the air conditioner in a horizontal window is an easy thing to do. You can complete this process in just a few minutes. In the following guide, you will discover how to install a portable air conditioner in a horizontal sliding window.
You may also like: 4 Best Portable Dual Hose Air Conditioners (Comparison & Reviews)
Step 1. Collect all needed items.
You'll need to collect all the necessary items, such as the window kit, the AC unit, and dot tape – if required. You might also need a drill or scissors depending on what your installation kit has. You can also go through the kit to ensure you have a window plate, screws, dot connector, and exhaust hose.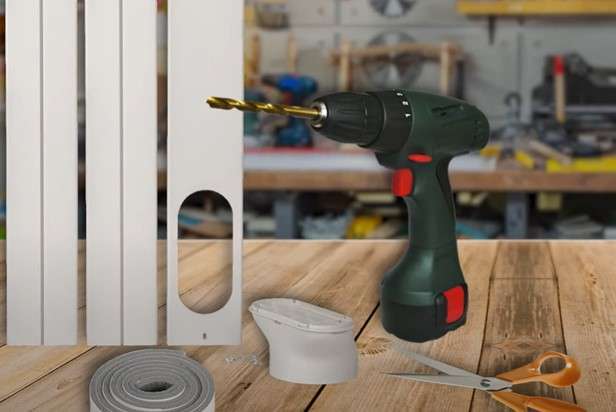 Step 2. Set up the location.
The location of your portable air conditioner should allow enough space for the air to circulate. There should also be a balanced distance between the air conditioner and the electric outlet. You can also consider various factors, such as the height of your window – you don't want it to be too high for an exhaust hose to pass through.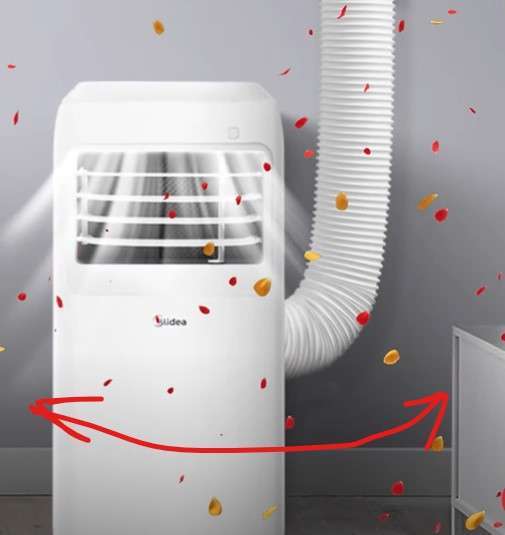 You may also like: 13 Best Portable Air Ionizers
Step 3. Set up window panels.
Slide the window panels that are part of the kit and attach them and attach their strips to each end. Place them into the window opening and adjust them to the right fit and then close the window with the screws that are part of the window kit or that you've bought and secure the window.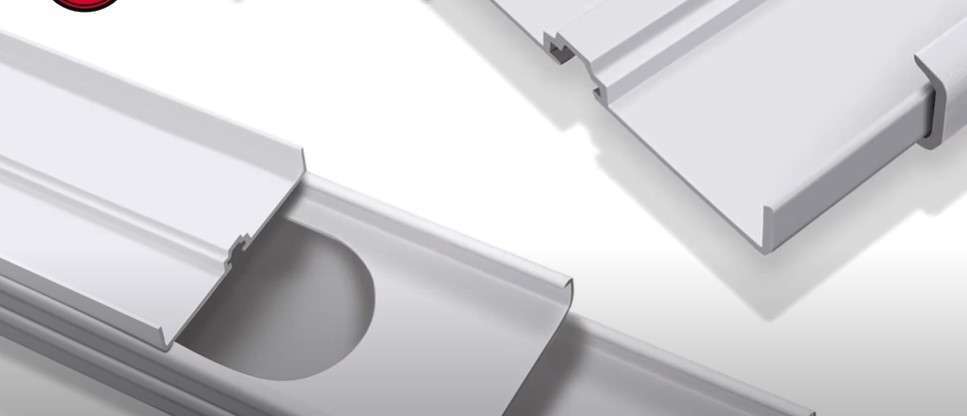 Step 4. Secure your exhaust hose.
Attach one to the rear of your air conditioner unit and then rotate it 3 clockwise turns to ensure that it's firmly attached and won't get loose. Secure the nozzle into the other exhaust hose's end by turning clockwise.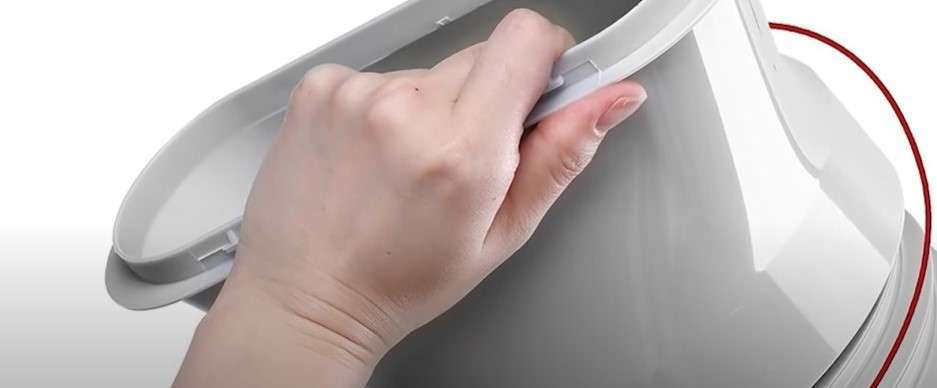 You may also like: 11 Best Portable Air Compressors (Comparison & Reviews)
Insert the nozzle into the window panel. It would be best if you place your exhaust hose in such a way that it's not too short and doesn't bend and fold. If your hose isn't straight, then heat won't circulate freely and the hose will cook itself up.
Step 5. Final touch-ups.
Plug in your air conditioner and see if it works. Read through the instructions one more time to ensure that you didn't miss anything.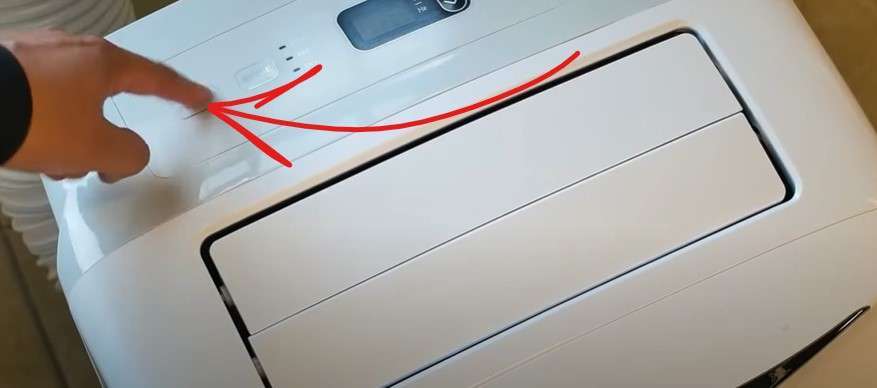 You may also like: 11 Best Portable Air Purifiers for Smokers (Comparison & Reviews)
There you have it! Now you know how to install a portable air conditioner in your horizontal sliding window.
F.A.Q. about portable air conditioners
What is required to set up a portable AC?
Everything depends on the model, but the common requirement is that the air has to be exhausted to another location – generally outside through an included window kit. We recommend choosing models which can be easily fitted into various spaces.
What size air conditioner do I need?
We would recommend not looking exactly at the size of the air conditioner but at the BTU level. For the small rooms, you will need an air conditioner with 7,000 BTUs to 10,000 BTUs, for medium rooms 11,000 to 14,000 BTUs, and for the large rooms, it is recommended to use other appliances rather than portable air conditioners.
Can I lengthen the exhaust hose?
Wouldn't recommend you to do that. Especially, if your warranty period is over, the intrusive change in the hose can lead to its overheating.