A portable ice maker is always a good idea for parties and outside meals. They can have various shapes and sizes. And the more complex the shape is, the more difficult it is to clean it. In the following guide, you will find out how to clean a portable ice maker in different ways.
You may also like: 13 Best Portable Water Ionizers
External cleaning
Wash the ice maker box from the outside is a no-brainer thing. Here is a simple algorithm:
Prepare a small amount of water and a soft cloth or a sponge.
Prepare any mild detergent.
Clean the exterior with a wet cloth and the detergent.
Wipe everything with a dry cloth.
Clean dust from the fan with a dry cloth. In case you have a small vacuum cleaner, you can use it as well.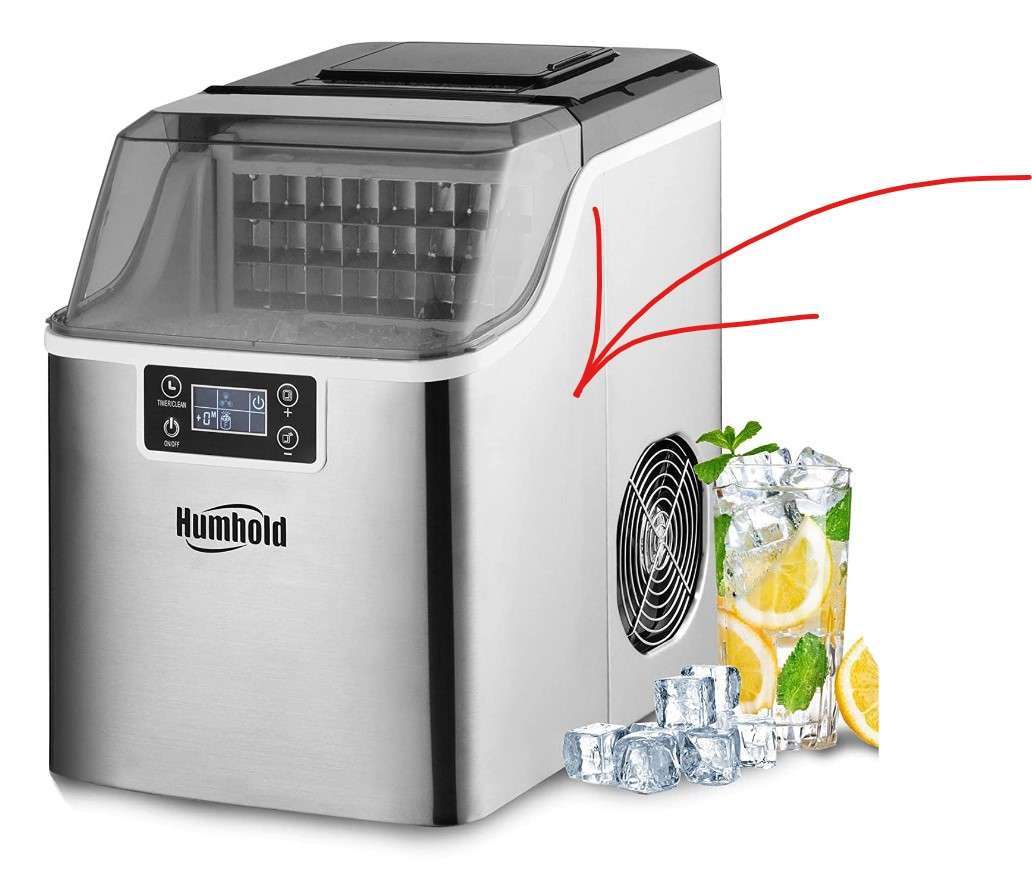 Internal cleaning
However, internal cleaning can be more tricky because of the hard-to-reach places, like water reservoirs. There is a couple of ways how you can do that.
You may also like: 9 Best Portable Hydrogen Water Bottles (Comparison & Reviews)
1. How to clean a portable ice maker with lemon juice or vinegar
1)You need to take the ice basket out.
2) Gently scrub all the stains with a slightly wet toothbrush.
3) All removable parts can be rinsed in water, then dried out and put back in place.
4) In the hard-to-reach areas you can use a q-tip with a cotton edge.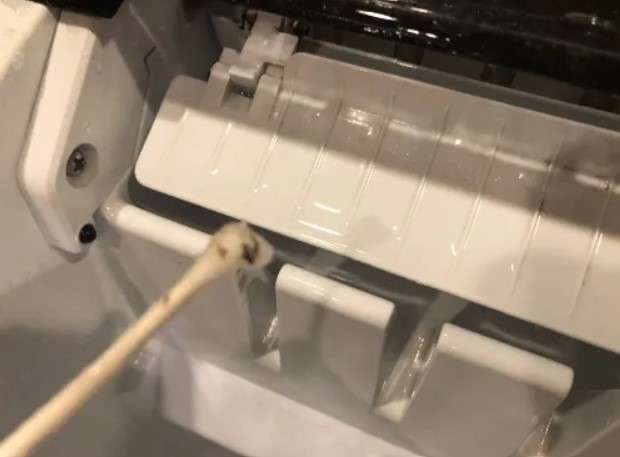 5) Then you will need to add the cleaning mixture to the water reservoir. It might be lemon juice or vinegar. Add it in the proportion 10:1 ratio of water to juice or vinegar.
6) Run the machine and let it make a couple of ice batches.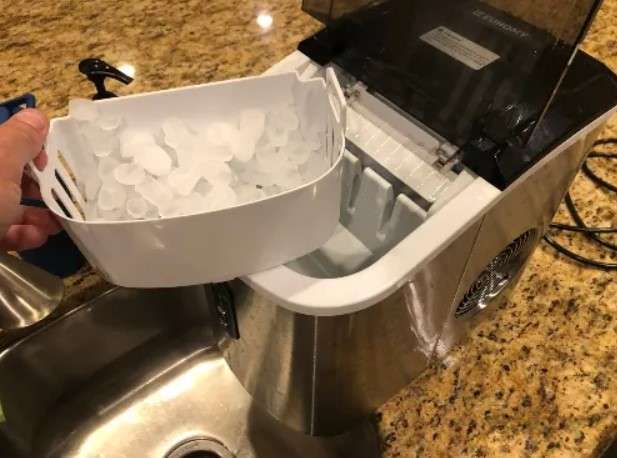 You may also like: 9 Best 12v Portable Microwaves (Comparison & Reviews)
7) Then pour out the cleaning mixture from the water reservoir.
8) Remove the water line from above the evaporator and clean and rinse it out.
9) Then add the clean water to the reservoir and fill it to the fullest.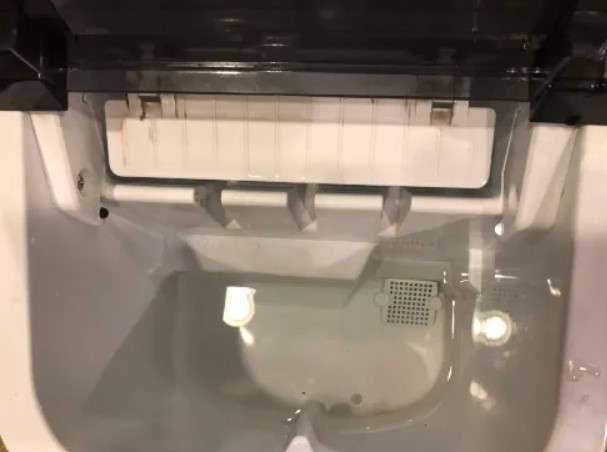 10) Switch on the machine again and again to make a couple of ice batches.
11) Pour the water out.
12) Wipe off the internal part with a dry cloth.
You may also like: 9 Portable Recheargable Power Supplies (Comparison & Reviews)
And remember that depending on how often you are using your portable ice maker you need to clean it almost as regularly as you use it. Remember not to use the excessive amount of water for washing the inside parts of the ice maker and remember that it's not dishwasher-friendly. Stay safe!
F.A.Q. about portable ice makers
Where can I use the portable ice maker?
Basically, everywhere – if you go camping, or maybe in casements, on boats, at mobile food trucks, tailgating, event spaces – the choice is wide. But always read the instructions before the exploitation.
Does it need to be hooked up to a continuous or dedicated water line?
Depending on the brand, higher capacity portable ice makers come with a supplemental water line to hook up to a water connection.
Does the portable ice maker keepthe ice cold?
Most models do not, this is not their purpose. The ice made starts melting as soon as it's ready.