In the following article "how much to rent a portable toilet in the US" How much you will pay for renting a port-o-potty depends on a large number of factors, such as price, the kind of toilet, state, etc.
You may also like: 10 Best Portable Toilet Seats for Toddlers
Basic charges
Having a private port-o-potty weekly will cost $150 – $300 on average. This number lies in the data gathered across the country. The calculated price is about $215 for a toilet with a sink and a flush function. It is quite a popular option chosen by homeowners.
The lowest price will be $80. It will include having a standard model of the toilet for one day.
The biggest sum of money one will pay is $650. After paying it one will get a luxurious one-month toilet and maintenance twice a week included.
Charges by Rental Duration
The charge for a port-o-potty depends both on the kind of rental services rendered and on their duration. As for the average numbers, they vary from $80 to $500.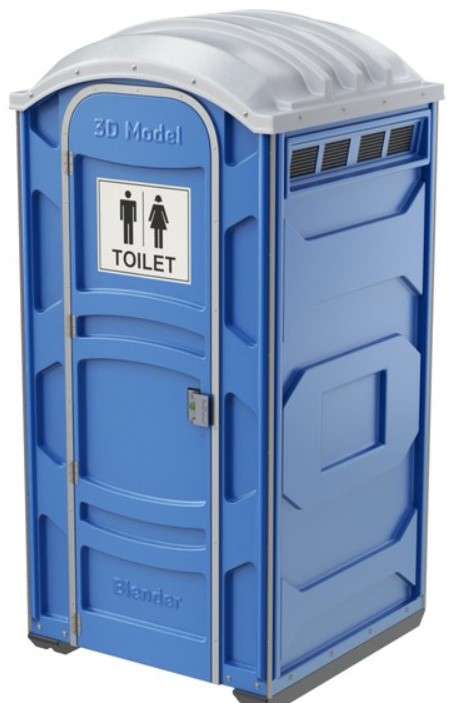 The most popular option to have a toilet depending on the duration of the service is a day rent, a weekend rent, a week one, or a month option. If you need to opt for a longer time period of rent, you will probably be charged less money, that's why such figures as $80 are possible.
One of the major reasons why the cost varies so much is the difficulties connected with the installation and maintenance of the toilet. All the extra charges are covered by the provider, so the less you ask for them, the better.
You may also like: 12 Best Portable Camping Sinks For Any Budget
How much does it cost to have a port-o-potty daily?
The lowest figure for you if you want to opt for a one-day option is $80. The highest is, on the contrary, $175. When you opt for the toilet you like, you have to sign a contract with a provider. When it's up, there will be one service visit at the very end. The rental time period of the kind is rather short, so it doesn't assume any other visits unless there's a necessity.
The most common reasons to opt for a time period that lasts from one to several days are events such as backyard parties, weddings outdoor, open-air concerts and festivals, or any other activities with no access to indoor restroom facilities.
How much does it cost to have a port-o-potty weekend?
If you need to have a portajohn during the weekend, be ready to spend from $125 and $175 for the rental time period. This option is close to the previous one, where we described the possibility of renting a toilet for several days and to still classifying it as a one-day rent.
What is different is that the rates usually come with significant discounts, and renting a porta potty for the weekend will be cheaper than during the working week.
Weekend rents are divided into two-day and three-day rentals. Speaking about time limits, sometimes there is a possibility of having your toilet taken back on Monday and the company won't charge you any extra money.
How much does it cost to have a port-o-potty weekly?
If you are going to use a portable toilet for a whole week, you will be charged between $150 and $300. As we have already mentioned before, the longer your rental time period is, the less you pay. This idea starts working right here since weekly rental is considered to be a long rental time period.
You will get an extra discount since the number of services rendered such as setup, removal, transportation, etc. for the company will be lower compared to that when they have to install a new toilet every day.
How much does it cost to have a port-o-potty for a month
A month is a time period that belongs to an extended rental group. Sometimes toilets at only $100 per month can be found, with the highest figure being $500 for the same amount of time. The variety can be explained by parameters such as toilet kind and feature, the charge for transportation, and the set-up location.
How much does it cost to have a porta potty depending on the kind of toilet?
The price range for different kinds of portajohns goes from $80 – $350. The most popular and widespread options are Standard, Standard with Sink, Portable Flushable Model, High Rise Toilet, ADA one, Solar Version, and, the most luxurious, Deluxe Toilet Version.
Standard Toilet Prices
The charge for this kind of toilet can be considered rather reasonable – $80 – $125 a day. They have several advantages such as ventilation, a mirror, walls, toilet paper, a dispenser, etc. The major minus is that they don't have a flush function.
Standard Toilet with Sink
The price of this kind of toilet varies from $85 – $125 daily. As for the rising consciousness of people regarding their health, an object that makes it possible to wash your hands seems very wise.
Flushable Toilet
The major difference between this kind and the standard one is that this one is flushable. It charges from $85 – $150 daily, so, as you can see, the price is not much higher than that of the standard version. Such toilets most often have a sink and represent a distinct level of comfort.
You may also like: 6 Best Portable Breast Milk Warmers (Comparison & Reviews)
High Rise Toilets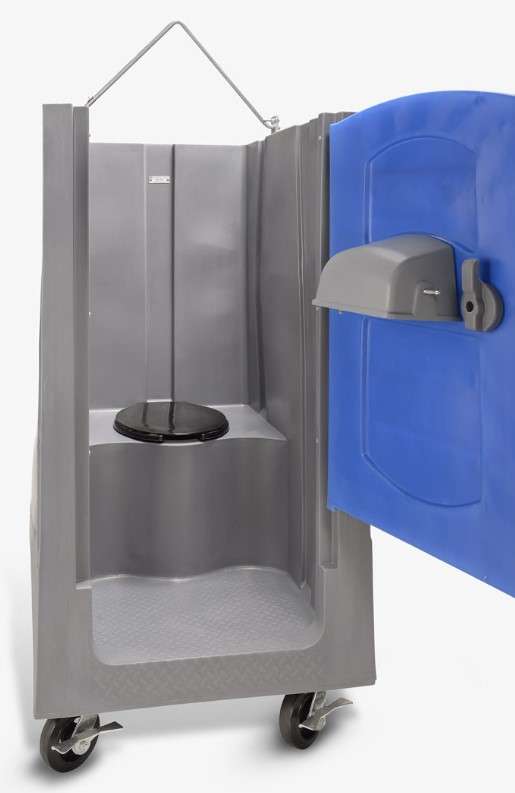 The charge for a basic high rise is $125 – $225 daily. The major feature of this kind of toilet is a lift kit that can be joined with the majority of standard cranes. It is rather a specific option, but it has its target audience.
ADA Portajohn
Renting an ADA model will cost $150 – $225 daily – the price compatible with that of a standard one. Such toilets provide extra support such as anti-slip flooring and handrails. They are also bigger and have a bigger door, as well as ground-floor access.
You may also like: 5 Best Portable Bidets
Deluxe Portajohn
The most luxurious option for such a kind of service is $200 – $300 daily. These toilets can be compared to those in homes, with running water, as well as a flushing function.