Is it necessary to ground a portable generator? It directly depends on its location, on the soil, as well as on the terrain around it. If you're thinking about it, here is our guide on how to ground a portable generator.
You may also like: 9 Best Portable Generators for Camping (Comparison & Reviews)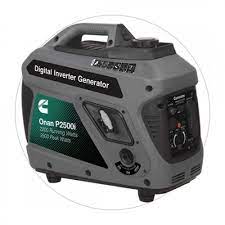 In general, grounding will never hurt, but leaving it can cause serious problems, such as:
Electric shock
Occurrence of fire
Inefficient use of a portable generator
Reducing the efficiency of all technical devices powered by a portable generator, as well as much more.
To eliminate the risk of such situations, the portable generator must be grounded. In this guide, we have collected several ways and recommendations that will help you do it right.
You may also like: 9 Best Portable Diesel Generators (Comparison & Reviews)
Some information about portable generators:
Such devices make electrical energy mobile and allow you to maintain the working condition of technical devices. Devices such as portable generators are useful, however, they can also be quite dangerous if used incorrectly.
Grounding of a portable generator is a process that allows you to almost completely eliminate the resistance of the passage of electrical energy. This means that when your portable generator is grounded, it will work much more efficiently, as well as charge and operate other technical devices to which it will be connected faster.
This process is called "Grounding" precisely because often the only correct solution is to find a way underground wire through which the least resistance to the spread of electrical energy will be provided.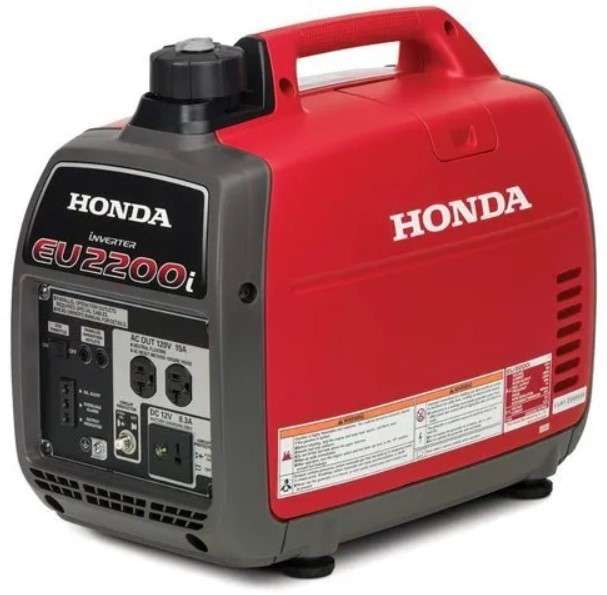 1. Try contacting the manufacturer
Usually, manufacturers are always aware of the advantages and disadvantages of their product, as well as recommendations for its use. By contacting the manufacturer of your portable generator, you will be able to understand:
Do you need to ground the generator
If so, will you be able to do it yourself, or will you need the help of professionals
Whether a particular model of a portable generator is so powerful as to have a risk of fire or electric shock, as well as many other characteristics of your device.
You may also like: 9 Top Quiet Portable Generators (Comparison & Reviews)
2. Use a grounding rod
Buy a copper grounding rod at a hardware store (when buying, it is better to check with the sales consultant the model of your portable generator to get additional recommendations on grounding)
Drive the rod into the ground with a hammer, at least seven to eight feet
Attach the pre-purchased copper wire to the buried rod, then wrap it around the end of the rod (when wrapping, it is better to use pliers to attach the wire to the rod as firmly as possible)
Connect the generator to the rod through the other end of the copper wire (the portable generator should be turned off at this moment).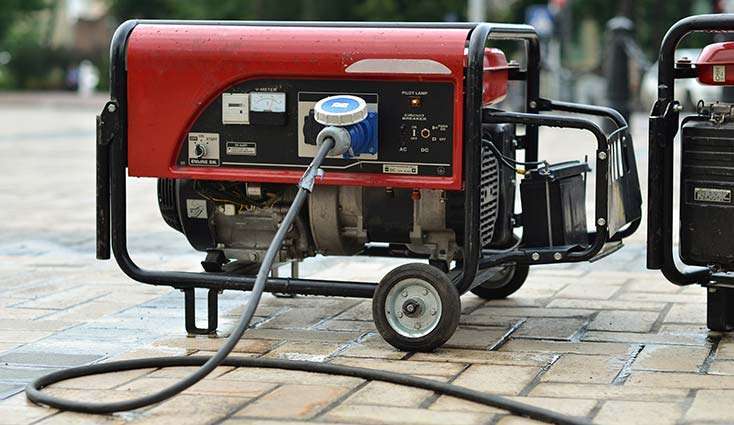 3. Main recommendations:
If you do not have sufficient skills in this area, it is better to call professional workers who will cope with the task as simple as possible
If you decide to do everything yourself- get certain tools (copper rod, copper wire, hammer, pliers)
Leave the portable generator in the off state throughout the work on grounding in order to eliminate the risk of electric shock or fire
Do not leave the wire on the ground: bury it in the ground to eliminate the risk of electricity spreading to other parts of the earth's surface.
You may also like: 7 Best Portable Dual Fuel Generators (Comparison & Reviews)
F.A.Q. about the maintenance of the portable generators
How do I keep my portable generator in a good shape?
Run t every 2-3 months
Regularly check the fuel level in it
Remove clogging from the fuel lines
Don't forget to change the oil regularly
Replace the air-cleaning filters
Check the spark plugs sometimes
Keep it clean
How often should I service my generator?
We recommend serving it at least once a year so everything is safe and working.
How long should I run my generator for maintenance?
Run it for 15-20 minutes every week and that's the optimal variant. It will heat up the lubricating oil on the engine and will help it circulate through the system.
Can the generator maintain for van life?
Yes, it can.